Continuous
UX Consulting
Quick solutions to your UX challenges and support from UX experts
Why continuous UX consulting?
Selective UX support – exactly where you need it
Do you need usability feedback or support in product development, but you
don't have enough UX expertise in-house?
lack time to deal with UX issues sufficiently?
don't have time for usability testing?

With our continuous UX consulting we support you in optimizing your user experience. We do it agile, exactly when you need it and with the UX methods that fit your challenge – on demand, with just one budget release.
To guarantee a good user experience on a long-term basis, UX optimization should be understood as an iterative process and be firmly integrated into product development. We can support you in this process as well.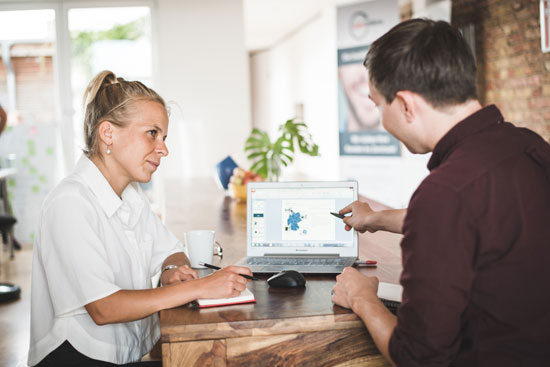 Our UX consultants provide you with selective
and tailor-made support
How does our continuous UX consulting work?
UX expertise on-demand – individually tailored to you
We offer multiple levels of continuous UX consulting:
UX hotline: Instant telephone feedback on UX questions from one of our UX specialists (flexible billing of hours per month).
UX contingent: One of our UX specialists is your permanent contact

Your UX specialist answers all your UX questions and supports you in your challenges.
You have access to our entire infrastructure and all UX services (e.g. RapidUsertests including tester panel, usability lab, user research, prototype design).
You draw from a predefined hourly or daily contingent per month.
UX interim: Expand your team temporarily with our experienced experts, for example for long-term projects or when personnel resources are scarce.

The advantage of all three services: The services are billed as packages so that you don't have to go through budget release processes again and again. With a fixed time and cost budget at Userlutions, even small issues can be resolved quickly and agilely.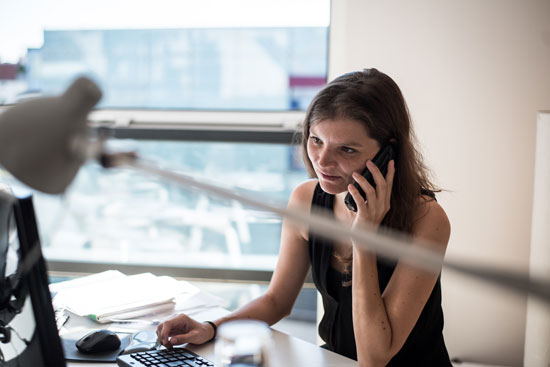 UX experts answer short questions, take over individual process steps or temporarily become part of your UX team
What is the result?
Clarifying UX questions, testing usability, conducting user research, creating prototypes – all from one source

You will receive:
Personal contact person: Agile support by a personal contact person is available exactly where you lack the resources.
Flexible deployment: From short answers regarding your most burning UX questions to selective support for your UX challenges to temporary additions to your team.
All UX services included: Presentation and documentation of the results as well as a prototype or a finished design for all services provided such as user research, usability analyses, and conception projects.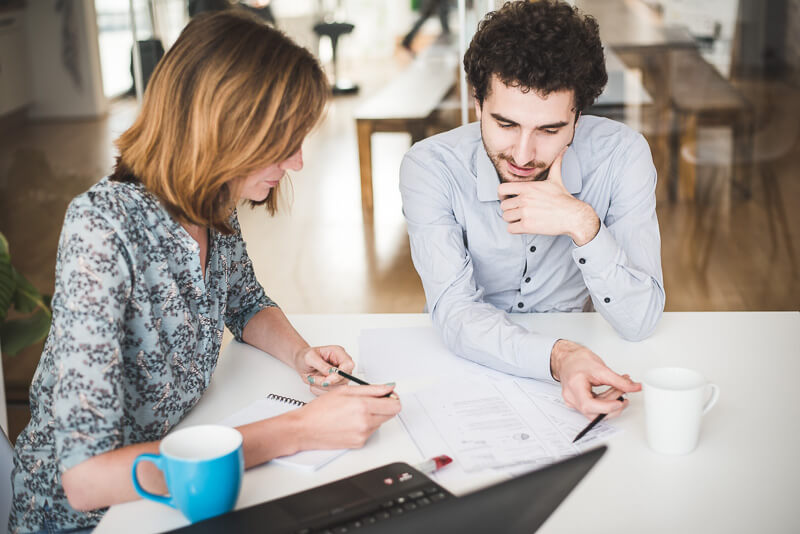 Your personal contact person is always there for you
Farewell to operational blindness – get objective UX knowledge

This is how you benefit from continuous UX consulting:
Avoid operational blindness: Benefit from external, objective UX knowledge.
Personal contact person: Always available for your questions and challenges.
Selective or permanent support: Exactly to the extent you need – pragmatic and agile.
UX consulting on demand: You are an integral part of our project plan – fast assistance is guaranteed on request.
Access to our infrastructure: RapidUsertests including tester panel with 25,000 testers, usability lab, an international network of usability partners etc.
Flexibility for all project sizes: Flexibility due to fixed time and cost budgets for Userlutions, both for small and large UX projects.
Only one budget release necessary: No repeated long release processes with management, purchasing, and other stakeholders
You draw from our entire repertoire of methods
and our infrastructure
Satisfied customers like Maxdome

"The regular cooperation with Userlutions provides us reliably and quickly with the crucial insights for the user-centered work of our teams."

How can we help you?
We offer free and non-binding consultations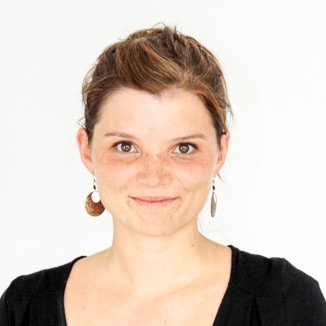 Birgit Bärnreuther
Head Of Consulting
030 / 544 870 24
(Mo to Fr, 9am to 6pm)
We recommend using your work email – it keeps work and life seperate.