Design Portfolio
Tailor-made and user-centered: An insight into our UI design world
Melitta
Brand page & Online shop
What makes coffee drinkers tick when they search for their liquid gold online? Our user research, scribbles, and responsive wireframes for new user interfaces helped Melitta to better understand its target group and to design the various sections of its website (brand page, benefits, and online shop) more consistently.
User research
UX review
Web analytics
Wireframes (responsive)
Prototyping
Vattenfall
Energy portal
Making Berlin climate-neutral by 2050? By redesigning a management platform, we were able to support Vattenfall on its way into the digital future of energy efficiency. The newly created district heating customer portal provides an overview of all properties supplied with district heating and at the same time allows efficient adjustment of energy consumption – using smart heat meters, without manual reading.
UX review
Conception
Wireframes (responsive)
UI design
Insight Guides
Travel marketplace
Our user research revealed: The target group doesn't buy trips, but rather searches for "unique travel experiences". This finding served as the basis for the conceptual design of a completely new online platform, which from now on was to make highly individualized, tailor-made trips configurable and bookable.
User research
Conception
Wireframes (responsive)
UX testing
Patronus
Web security suite
Security on the web: Developed within the framework of two conception and design projects
1. A dashboard for product managers to monitor any security and performance features of their website (including style guide).
2. Concept and flow of an online website security check with an optional topline report.
Conception
Wireframes (responsive)
UI design
Styleguide
Landing pages
Mentavio
Online coaching platform
Company objective: Conception of an online therapy platform. Since the platform didn't exist yet, we first explored the specific needs of the target group as well as their willingness to pay by conducting user research. We were then able to provide advice on strategic issues as well as design user-centered prototypes.
User research
Strategic consulting
Wireframes (responsive)
Prototyping
RapidUsertests
Remote UX testing tool
Newcomers to UX as well as professionals use RapidUsertests to check the usability of their products quickly, cost-effectively, and regardless of location. We conduct regular user research, collect customer feedback, and continuously and agilely optimize our agency's own B2B project One of the biggest challenges: Fulfilling the needs of tool-users with different levels of experience.
User research
Conception
Prototyping
UI design
Quality management
Satisfied customers like Universal Music
"Thank you very much for the thorough usability consulting during the redesign of our central music portal, where more than 300 artist, label, and genre pages are regrouped. Based on user studies, central user requirements and valuable optimization tips were developed. The results were delivered quickly, reliably, and with high-quality insights. Sound, fast and valuable – absolutely recommendable."

How can we help you?
We offer free and non-binding consultations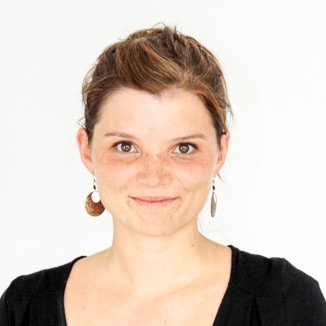 Birgit Bärnreuther
Head Of Consulting
030 / 544 870 24
(Mo to Fr, 9am to 6pm)
We recommend using your work email – it keeps work and life seperate.